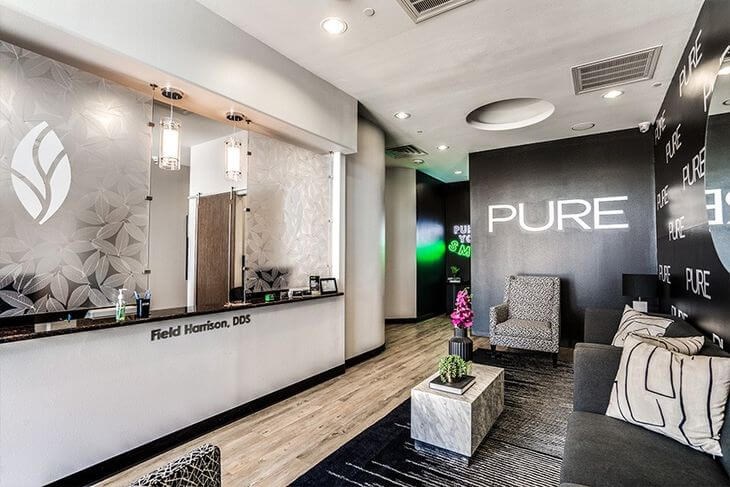 EXPERIENCE PURE ORAL SURGERY IN WESTHEIMER
Why PURE?
Our PURE Oral Surgery dental surgery team is proud to offer state-of-the-art maxillofacial surgical care in Westheimer, TX. At our inviting, patient-centered, welcoming office, you will be greeted the moment you walk through the door with a smile and friendliness. We value treating our patients with respect, compassion, and sincerity every step of the way. Our dental surgeons and supporting staff will do everything we can to ensure you have a positive, comfortable experience when you visit us, whether for a tooth extraction or something more complex.
Innovative Technology
Our oral and maxillofacial surgeons are highly trained and passionate about using the latest dental technologies. You can rest assured that these innovative technologies can help us provide stunning results time and time again. They also mean we can provide less invasive treatments, quicker appointment times, and fewer days of recovery. We offer several sedation dentistry options, comfortable and private treatment rooms, 3D digital imaging, and more. Our oral and maxillofacial surgical center in Westheimer, TX is designed to provide a one-of-a-kind dental experience.
Affordable Services
It's our goal at PURE Oral Surgery to make affordable, high-quality dental surgery options available. We pride ourselves on our first-class care, but we are also dedicated to making your treatments as easy, convenient, and affordable as possible. To learn about what insurance we accept, our discount plan, and the flexible financing options we offer, contact our friendly staff today.
Convenient, Personalized Care
We believe you deserve convenient, comfortable, carefree care. That's why we're happy to partner with you and your referring dentist to help you receive the personalized care you need so you can have the sexy smile you deserve. We will work with you to develop a treatment plan based on your needs and goals specifically rather than use a cookie-cutter treatment plan. We offer a wide range of oral surgery options and offer a variety of specialized procedures as well.