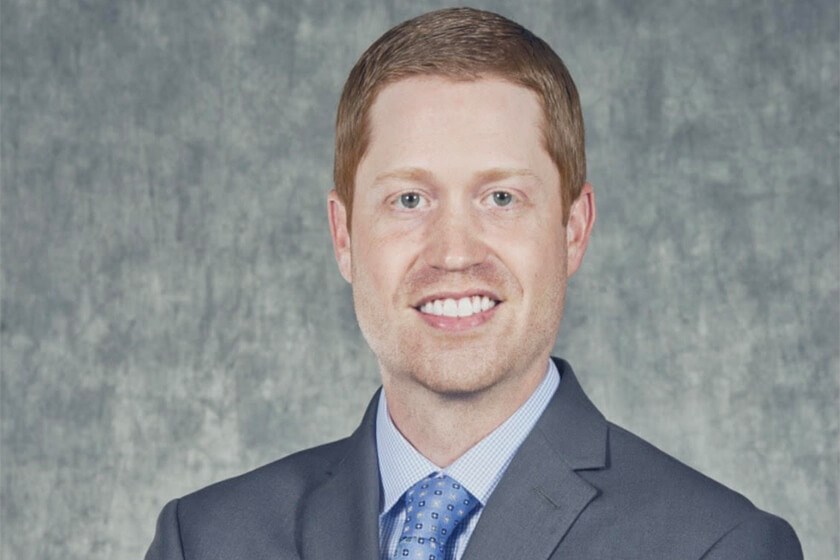 Dr. Ryan Carmichael was born and raised in Lubbock, Texas. He earned his undergraduate degree in Biology from Texas A&M University in College Station prior to attending Texas A&M University Baylor College of Dentistry in Dallas where he obtained his Doctor of Dental Surgery. He then attended Texas Tech University School of Medicine to obtain his Doctor of Medicine. After medical school, Dr. Carmichael returned to Dallas where he completed an internship in General Surgery at Baylor University Medical Center before concluding his residency training in Oral & Maxillofacial Surgery at Texas A&M University Baylor College of Dentistry in 2018. Dr. Carmichael is Board Certified by the American Board of Oral & Maxillofacial Surgeons.
Dr. Carmichael's professional interests include wisdom teeth removal, dental extractions, dental implant reconstruction, and oral pathology with an overall emphasis on providing a comfortable patient experience through the use of IV Sedation.
In his free time, Dr. Carmichael enjoys traveling, playing golf, and spending time with family.
Reviews
"The staff were very professional, friendly, fast & patient! I would highly recommend them to all of my family & friends! Dr. Carmichael is the simply the best! Very good bedside manner!"
O.J.
Google
"This place is great, I was super nervous about having to be put out to have my wisdom teeth removed. The staff here was very accommodating and courteous. Dr. Carmichael was patient answering all my question during the consult. I was nervous for nothing! They had me out, fixed up, back awake and putting my coat on before I knew it. Would definitely recommend in the future."
C.W.
Google
"Great Experience, Dr Carmichael was excellent had my wisdom teeth extraction done in no time. And the staff was so sweet and helpful throughout the process Love Mint Forever!!"
A.F.
Google
"I was in extreme pain from a root canal re-treatment that had quickly gone bad.. I needed to have the tooth pulled and a bone graph done to prepare for a dental implant .I was really scared about the entire process as my nerve was exposed and their was a chance of permanent damage. The office staff was great and explained everything. Dr. Carmichael made me feel at ease and went over everything that was going to happen and let me ask questions. I didn't feel rushed at all. The entire process went super smooth and they had me out in no time with no more pain. My meds were already waiting at CVS for me too! The next morning, Dr. Carmichael followed up with me personally which was really impressive. I would recommend Pure Oral Surgery to anyone needing dental work."
S.B.
Google
"This has been the best dental experience I've had. Dr. Carmichael and his staff were kind, knowledgeable and extremely helpful. My procedure took less than 45 minutes and I experienced absolutely no pain, swelling or discomfort. The office is immaculate and the customer service I received was top notch! Dr. Carmichael was happy to answer all of my questions, erase any concerns I had going into the surgery and made sure to follow up with me post op to make sure I was recovering well. Thank you so much!!"
K.B.
Google