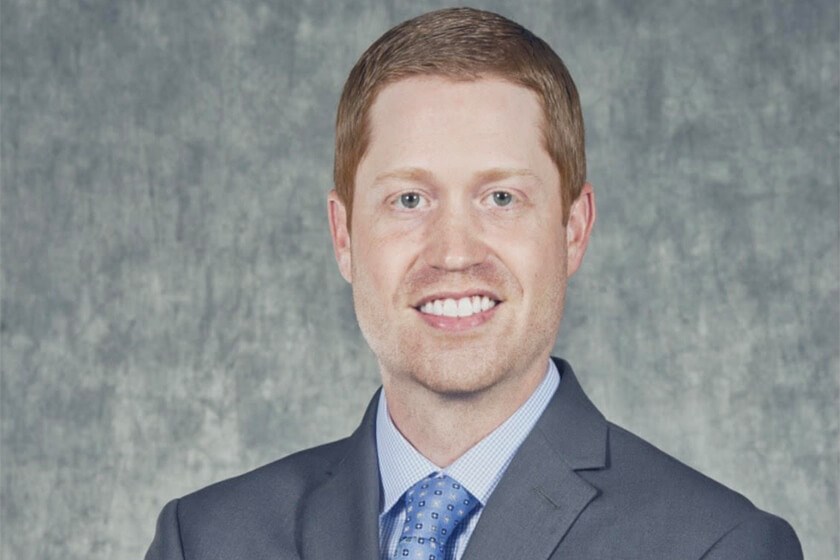 Dr. Ryan Carmichael was born and raised in Lubbock, Texas. He earned his undergraduate degree in Biology from Texas A&M University in College Station prior to attending Texas A&M University Baylor College of Dentistry in Dallas where he obtained his Doctor of Dental Surgery. He then attended Texas Tech University School of Medicine to obtain his Doctor of Medicine. After medical school, Dr. Carmichael returned to Dallas where he completed an internship in General Surgery at Baylor University Medical Center before concluding his residency training in Oral & Maxillofacial Surgery at Texas A&M University Baylor College of Dentistry in 2018. Dr. Carmichael is Board Certified by the American Board of Oral & Maxillofacial Surgeons.
Dr. Carmichael's professional interests include wisdom teeth removal, dental extractions, dental implant reconstruction, and oral pathology with an overall emphasis on providing a comfortable patient experience through the use of IV Sedation.
In his free time, Dr. Carmichael enjoys traveling, playing golf, and spending time with family.
Reviews
"I like to say Alexis,Leo,Roberto and Dr Carmichael was amazing. I didn't feel a thing and was out before i knew it. The staff is absolutely amazing 10 out 10 for me, if i need to have surgery I will be going back . I Highly recommend for sure."
D.T.
Google
"Pure oral surgery was great. Leo, Roberto and Dr Carmichael make you feel so comfortable. I have very bad anxiety about the dentist and needles. I was sedated was very nervous and worried they took care of me so well. I didn't feel a thing. Thank you! I got in and out pretty quick! Office is clean and everyone is friendly even the office staff. I didn't get their names sorry."
N.L.
Google
"The entire staff was so friendly and welcoming. Leo made me feel so comfortable and at ease (I was very nervous to have to be put under) and completely safe! Dr. Carmichael was also very kind and understanding when I came back the next day for a follow up because I convinced myself I messed something up lol. I will definitely be back when it's time for my implant."
K.L.
Google
"The friendly staff and clean dental facility are the first thing you'll notice when you walk in. Roberto, Alexis, and Leo are a couple of the crew that helps run the operation smoothly, under Dr. Carmichael. The experience you receive from start to finish is phenomenal, which makes coming back a breeze at this location. Dr Carmichael is a great orthodontist who listens and takes his time with his patients, while also producing outstanding results. I highly recommend anyone to come and get any dental work done here"
T.J.
Google
"I had to get all 4 wisdom teeth removed and was feeling a bit anxious about the procedure and recovery. But I could not have asked for a better experience! Dr. Carmichael, Leo, Roberto and Alexis were amazing. They walked me through the whole process before doing anything. I had little to no swelling and absolutely no pain afterwards. Glad I don't have to get them out again, but if I did, I would 100% be going back here!"
M.A.
Google