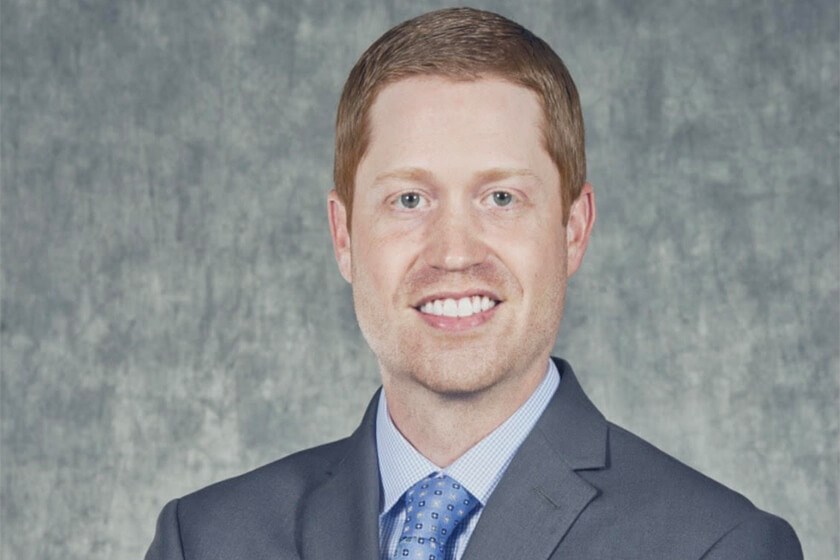 Dr. Ryan Carmichael was born and raised in Lubbock, Texas. He earned his undergraduate degree in Biology from Texas A&M University in College Station prior to attending Texas A&M University Baylor College of Dentistry in Dallas where he obtained his Doctor of Dental Surgery. He then attended Texas Tech University School of Medicine to obtain his Doctor of Medicine. After medical school, Dr. Carmichael returned to Dallas where he completed an internship in General Surgery at Baylor University Medical Center before concluding his residency training in Oral & Maxillofacial Surgery at Texas A&M University Baylor College of Dentistry in 2018. Dr. Carmichael is Board Certified by the American Board of Oral & Maxillofacial Surgeons.
Dr. Carmichael's professional interests include wisdom teeth removal, dental extractions, dental implant reconstruction, and oral pathology with an overall emphasis on providing a comfortable patient experience through the use of IV Sedation.
In his free time, Dr. Carmichael enjoys traveling, playing golf, and spending time with family.
Reviews
"Everyone was amazing! And confident especially Leo and Dr. Carmichael they were great!"
H.T.
Google
"Dr Carmichael and his entire staff are amazing. I needed an extraction and was taken care of the same day. The Office is extremely competent and courteous from the Front Desk, Technicians and Office Manager. I am happy to give this facility a 5 star rating. Top Notch!"
D.S.
Google
"The staff and Dr. Ryan Carmichael was simply amazing!!!! Very sweet and kind to me and my mother! I truly felt like family:) Highly recommended to anyone who's needing to have oral surgery!"
R.W.
Google
"I was really nervous about having my wisdom teeth removed, especially being close to the age of 25 (when things typically get rough in terms of risk of dry socket and recovery). But Dr. Carmichael and the staff were wonderful. My surgery was easy and seamless. The nurses were friendly and cheerful and I never had any doubts about things being explained to me or my ability to choose options. The doctor completed my surgery for all 4 teeth in 30 minutes, which I really appreciated, and didn't hit any nerves or damage anything. My recovery has gone smoothly. I haven't had any issues a week later, and the doctor has been available for check ins and questions I've had throughout the recovery process. All in all, the best possible experience and treatment I could have asked for!"
L.H.
Google
"I have no concerns after having oral surgery to remove one of my upper teeth. Throughout the years I have had a lot of work done on my teeth. This is by far the best experience I've had after having my tooth pulled. I'm not having any pains. Dr.Carmichael you are an excellent dentist. Thank You!"
T.C.
Google