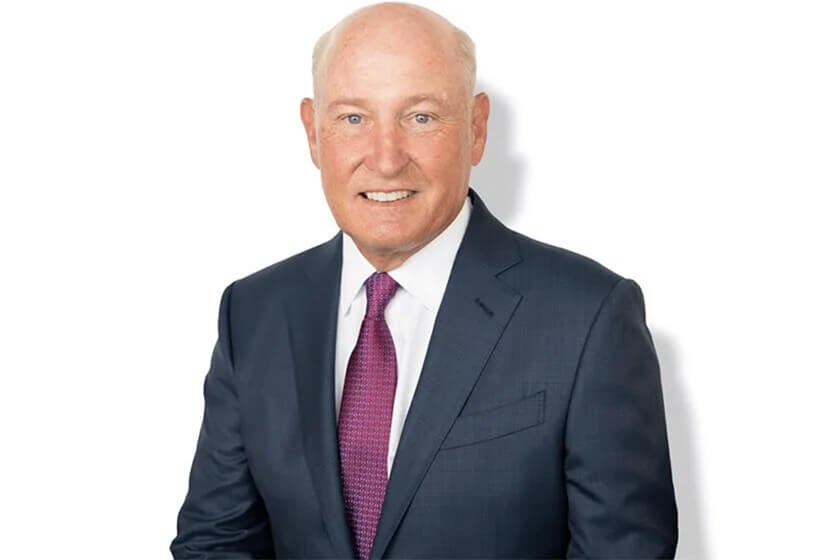 Dr. Michael Ellis is a well-respected, board-certified oral and maxillofacial surgeon offering specialized care to patients throughout the DFW area of Texas. He is among a select few practitioners in the United States dual-trained in the dental specialties of oral and maxillofacial surgery and prosthodontics. Recognized internationally for his extensive, multidisciplinary knowledge and experience, Dr. Ellis has provided healthcare and education around the globe and is one of the foremost experts on addressing tooth loss secondary to congenital defects, facial trauma, or aging. As a gifted, accomplished, and skilled oral and maxillofacial surgeon, his experience and reputation in the field are unparalleled, making him a highly revered practitioner uniquely qualified to address a wide range of treatment needs.
As a native of Dallas, TX, Dr. Ellis attended Dallas Public Schools and is a graduate of Southern Methodist University. He completed his formal studies at Baylor College of Dentistry where he earned his doctorate in dental surgery, a certificate in prosthodontics, and a certificate in oral and maxillofacial surgery. He has held numerous professional appointments as an attending surgeon, associate professor, director and chief of oral and maxillofacial surgery, and as a colonel in the United States Army Reserve. Dr. Ellis has served on the Baylor University Medical Center staff and has lectured, presented, and authored publications on topics, ranging from sedation and anesthesia to bone regeneration, implant dentistry, and facial aesthetic surgery. He is a former board examiner for the American Board of Oral and Maxillofacial Surgery and served as the examination content authority for implant dentistry.
Over a dynamic career spanning decades, Dr. Ellis has amassed a vast body of knowledge and experience that appoints him as a leading expert on oral and maxillofacial surgery. He successfully served as the Residency Program Director for Oral and Maxillofacial Surgery at Texas A&M College of Dentistry and as the Residency Program Director and Chief of Service in Oral and Maxillofacial Surgery at Tripler Army Medical Center. Along with these distinct appointments, Dr. Ellis served for three years as the chair of the Committee on Anesthesia for the American Association of Oral and Maxillofacial Surgeons and participated in the creation of a national training model for the management of simulated anesthesia emergencies.
Dr. Ellis's primary areas of interest include multidisciplinary treatment planning for the rehabilitation and reconstruction of the teeth and jaws with dental implants and the comfortable surgical removal of complex tooth impaction with appropriate and safe levels of anesthesia and anxiety reduction. His main areas of research interest lie within bone growth processes to enhance and facilitate the rapid orthodontic movement of teeth, as well as identifying factors related to implant surgical success. Dr. Ellis lectures nationally on opioid abuse and was appointed as an inaugural member of the Texas A&M Opioid Task Force. As a dedicated advocate, he facilitated numerous community events around the state, including the training of healthcare practitioners in the emergency administration of Narcan for the treatment of suspected opioid overdose.
Certifications and Affiliations
Dr. Ellis has been certified by the American Board of Oral and Maxillofacial Surgeons for over two decades. In an effort to continually bring the highest standard of care to his patients, he maintains active memberships in a number of distinguished professional and scholarly societies:
American Board of Oral and Maxillofacial Surgeons, Diplomate
American Association of Oral and Maxillofacial Surgeons
American College of Prosthodontists
American College of Dentists
International College of Dentists
American Dental Association
Texas Dental Association
Texas Society of Oral and Maxillofacial Surgeons
North Texas Society of Oral and Maxillofacial Surgeons
Southwest Society of Oral and Maxillofacial Surgeons
Dallas County Dental Society
Omicron Kappa Upsilon
A leading authority in oral and maxillofacial surgical medicine, Dr. Ellis has authored a wide range of professional publications. Some of his most recent works include:
Refereed Papers
Vu D, Ellis M, Vandergriff T, Naidu A. Scalp mass in a 66-year-old female.
Oral Surgery, Oral Medicine, Oral Pathology, and Oral Radiology. 2017 Jun;126(6) 627-633.
Havard D, Cheng YL, Ellis ML. Oral and Maxillofacial Pathology Case of the
Month. Tex Dent J; 2012;1212-13,1226-27.
Spencer AC, Campbell PM, Dechow PC, Ellis ML, Buschang PH. How does the
rate of dentoalveolar distraction affect the bone regenerate produced? Am J Orthod
Dentofacial Orthop; 2011;140:e211-e221.
Moore M, Campbell PM, Dechow PC, Ellis ML, Buschang PH. Effects of latency
on the quality and quantity of bone produced by dentoalveolar distraction osteogenesis.
Am J Orthod Dentofacial Orthop 2011;140:470-478.
Review Articles
Ellis ML. Longitudinal clinical effectiveness of osseointegrated dental implants:
the Toronto study. Dental Study Club Journal of Continuing Education 1992;1(4):
10-11.
Abstracts
Ripperger D, Ellis ML. Resident-Placed Implants Show Increased Survival Rates Compared to Faculty. American Association of Dental Research Poster Competition.
AADR, Fort Lauderdale, Florida March 22, 2018.
Haddad JI, Almony JS, Ellis ML, Hanson LJ. Osteochondroma of the mandibular
condyle presenting as temporomandibular joint dysfunction: a case report. General
Dentistry 2002; 50(2):2000.
Ellis ML*, Harper RP, Schneiderman ED. Condylar stability in centric relation
occlusion after orthognathic surgery. J Dent Res1996;75(SI):47, Abstr. No. 234.
Book Chapters
Ellis ML. Cardiovascular and Respiratory Disease. In: Office Anesthesia
Evaluation Manual, AAOMS 8th Edition, 2012, Part III Ch.1;13-20.
Ellis ML, Schow SR, Triplett RG. Oral surgery. In: Urgent Care in the Dental
Office. An Essential Handbook. Terezhalmy GT and Batizy LG, eds. Ch. 10.
Reviews
"Had my first dentist visit for the first time in about 4 years. My gums are so sensitive and bleed easily needless to say i was long over due. The girls in the office are wonderful! Tiffany the office manager is very attentive and kind. Shetarra (hope i spelt that right😬) did my xrays, whitening molds and my dental images! She is so relaxed and easy to talk to made me very comfortable. Go see these ladies! The doctor herself was great, as sensitive as my gums are it was easy to get through she has a good hand."
N.G.
Google
"This place is amazing! The people are so nice! Dr. Bell and her staff, Neon, Kayla and Ms Reed are super sweet and nice!! Great service! Highly recommend it! Carrie"
C.D.
Google
"Ms. Re, Kayla and Dr. Bell were fantastic!!! They are the best and here is why... they took their time to explain all the plans and routes I could take for my tooth, helped relaxed me due to me being extremely nervous and had exceptional knowledge in the dental field. The facility is extremely clean and everyone they're has a smile on their face. Go there and check them out... I promise you won't go anywhere else after!!!!"
C.M.
Google
"This office is amazing. Everyone is helpful, accommodating and friendly! Great experience."
K.B.
Google
"This office and staff(Neon& Kayla) are amazing ?? Always clean and Dr. Bell is a great thorough doctor her chair side manner is impeccable!"
R.W.
Google