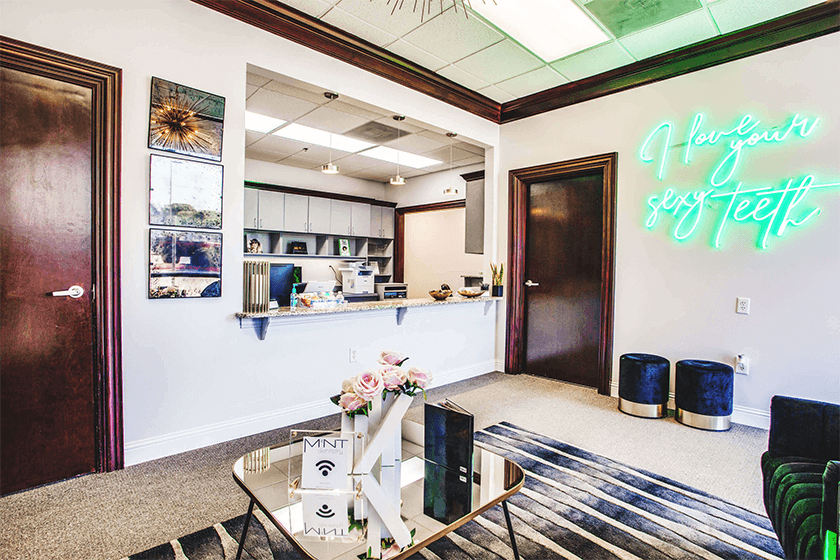 Experience PURE Oral Surgery in Rowlett
Why PURE?
At PURE Oral Surgery in Rowlett, TX, our team is excited to offer modern oral and maxillofacial surgical care in an inviting, patient-focused environment. Upon arrival at our welcoming facility, you can expect to be greeted with a friendly smile, treated with the highest level of respect and compassion, and provided with the full-scale specialty oral surgery care you need to achieve a healthy, beautiful smile. Our oral and maxillofacial surgeons and staff take every opportunity to cater to your satisfaction and comfort, whether you visit us for a routine tooth extraction or more complex forms of surgical treatment.
Innovative Technology
Each member of our oral and maxillofacial surgery team is well-trained and experienced in advanced dental technology. We are dedicated to using the most innovative and latest techniques available today. We are unwavering in our desire to optimize your treatment outcomes in the least invasive manner. From soothing sedation dentistry options and relaxing treatment rooms to diagnostic 3D digital imaging, the environment we have created at PURE Oral Surgery in Rowlett, TX is designed to make your experience as accurate, comfortable, and streamlined as possible.
Affordable Services
The overarching goal at PURE Oral Surgery is to provide affordable, high-quality oral and maxillofacial surgical services in Rowlett, TX. Along with delivering first-class care at competitive rates, our office endeavors to make getting this treatment as easy and convenient as possible. Speak with our friendly staff to learn about the insurances we accept, our discount plan, and the flexible financing solutions available at PURE Oral Surgery.
Convenient, Personalized Care
Our team believes in providing oral and maxillofacial treatment that is convenient, comfortable, and carefree. We'll partner with you and your referring dentist to make certain you receive the personalized care you need for excellent health and wellness and develop a treatment plan tailored to your individual concerns and goals. PURE Oral Surgery proudly offers full-scope oral surgery services and is equipped to provide a broad array of specialized procedures in a caring and safe atmosphere.