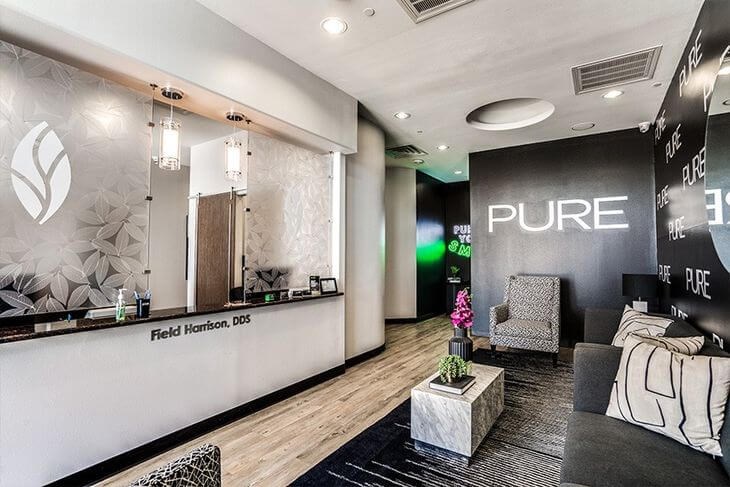 Experience PURE Oral Surgery in East Houston
Why PURE?
PURE Oral Surgery East Houston performs full-service oral and maxillofacial surgical services for adults and children. Utilizing cutting-edge treatment techniques and technologies, our board-certified oral surgeons are pleased to offer exceptional, personalized care. We are dedicated to clinical excellence and have created a caring, relaxing environment, allowing even the most anxious patients to feel at ease when visiting our Houston, TX practice. Upon arriving for your visit, you can expect to be treated with compassion, empathy, and respect. Devoted to patient satisfaction, our oral surgeons and staff want to ensure you get the treatment you need for improved oral health.
Innovative Technology
Our Houston, TX oral surgeons are highly skilled and experienced in providing care for children and adults. Along with implementing state-of-the-art, innovative technologies, we perform a range of procedures to meet the oral surgery needs of patients throughout our community. We feature a diverse, dedicated team trained to utilize advanced technologies, including sedation dentistry, 3D dental imaging, and more. At PURE Oral Surgery East Houston, our goal is to maximize your care, optimize your results, and make getting the services you need as convenient as possible. From our luxurious treatment rooms to our patient-focused philosophy, we aim to ensure your visit with us is comfortable, efficient, and simply outstanding.
Affordable Services
PURE Oral Surgery strives to make high-quality care affordable for families throughout Houston, TX. Along with accepting a range of insurance plans, we pride ourselves on providing premier services at competitive rates and are pleased to offer flexible financial solutions, such as low-interest financing. Please contact our team today to learn more about the insurances we accept and our affordable oral surgery services.
Convenient, Personalized Care
We believe that getting the oral and maxillofacial procedures you need should be as easy, precise, and convenient as possible. In an effort to ensure you receive this level of care, we will work closely with you and your referring dentist to develop a treatment plan that meets your unique oral health needs and goals. Equipped to treat a wide range of conditions, our team at Pure Oral Surgery East Houston looks forward to serving you with comprehensive and compassionate oral and maxillofacial care.